OVERVIEW
Aggregate query mode in Pluto Insights is a setting that determines how your data is processed and displayed in your charts. In Aggregate query mode, the data is grouped based on the selected columns and then mathematical or statistical operations are applied to create summary values.

HOW TO SETUP THE AGGREGATE QUERY MODE
For example, suppose you have a dataset of course completion progress and you want to create a table chart showing the completion progress per User Segment. You would use Aggregate query mode for this.

In this mode, you would select "User Segment" as your "Group By" column, and then choose a metric like "Completion Progress" with an aggregate function such as "Count". The system then groups the data by User Segment and calculates the completion progress for each Segment.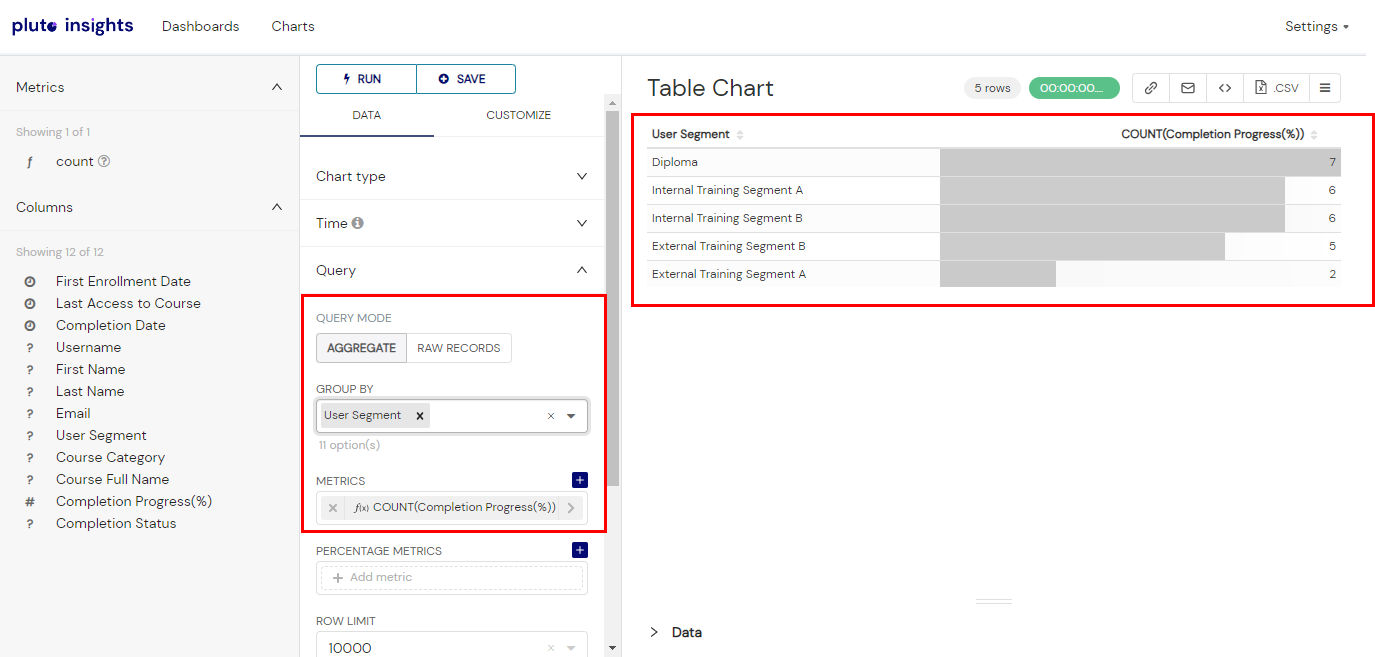 Aggregate query mode is useful for creating summary visualizations and gaining a high-level understanding of patterns and trends in your data.