OVERVIEW
A time-series area chart is a type of data visualization that represents the changes in values over time. It is similar to a line chart, but with the area between the line and the time axis filled with color or shading. The area between the line and the time axis is often filled to emphasize the cumulative or total values of the data series.
Time-series area charts are commonly used to show the overall trend and the relative changes in values over time. They are especially useful for visualizing cumulative data, such as stock market performance, population growth, or financial indicators. The filled area between the line and the time axis provides a visual representation of the total or accumulated values, enabling viewers to understand the magnitude and proportion of the data series at different time points.
CREATE A TIME-SERIES AREA CHART

Step 1: Access the Charts Section,
> On the top of the page, select the "Charts" option.
Step 2: Create a New Chart,
> On the Charts page, click on the "+Chart" button to initiate the creation of a new chart.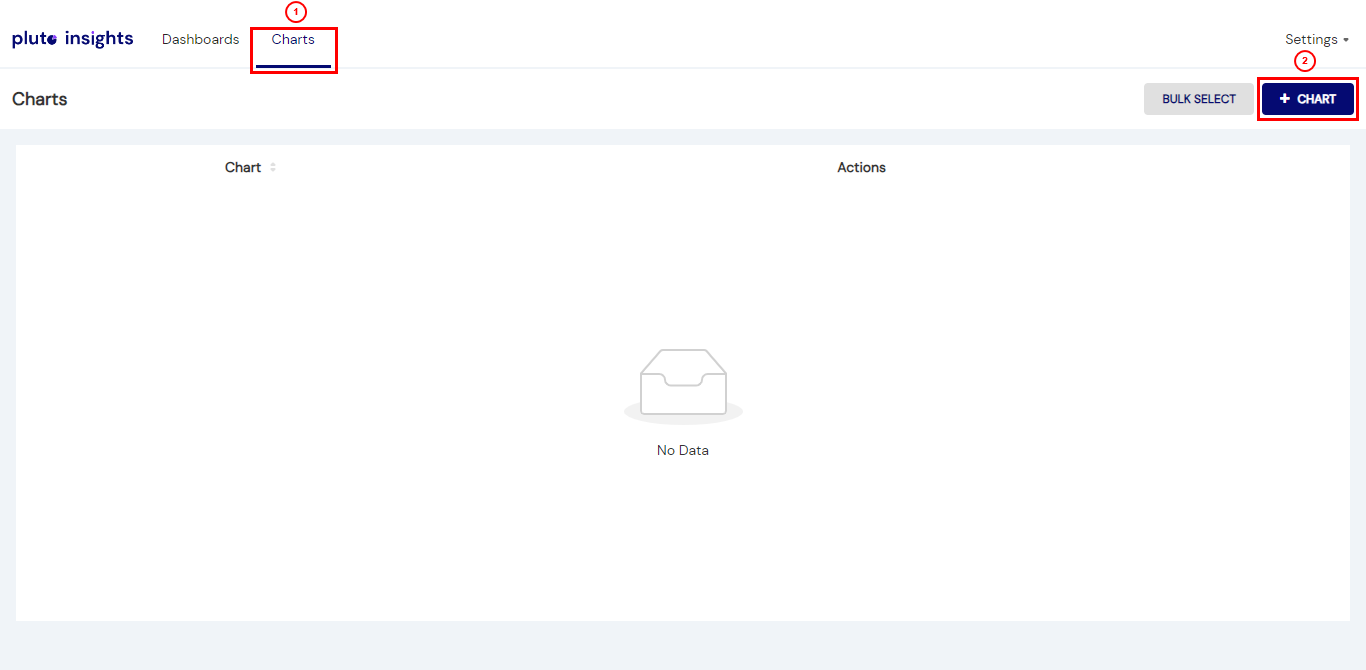 Step 3: Select a Dataset,
> In the "Dataset" section, click on the dropdown menu and select the dataset you want to use for your Time-Series Area chart.
Step 4: Select "Time-Series Area C as the Chart Type.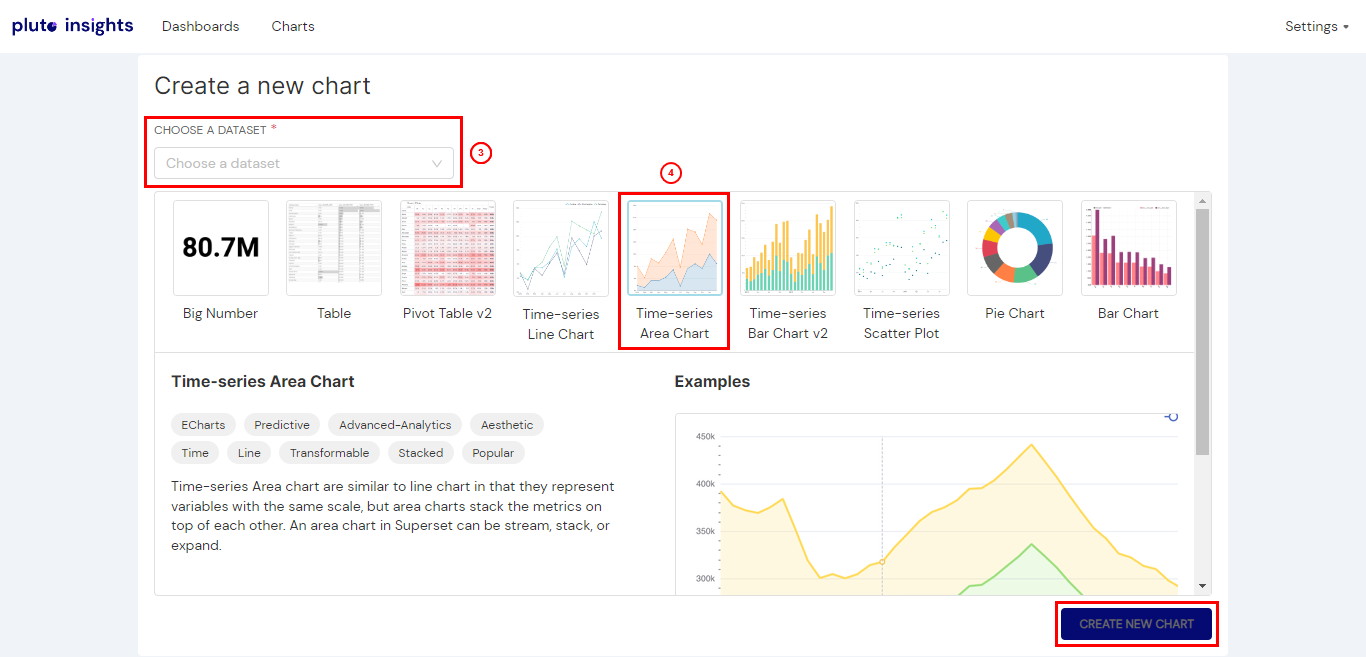 Step 5: Define Your Time Range,

> Set the range for your data in the "Time" section by selecting the start and end dates or by defining a relative time range, such as "Last Week" or "Last 30 days".

Step 6: Specify Your Metrics,

> Click on the "Add" button in the "Metrics" section.

> Select the metric you want to plot on your area chart from the dropdown menu.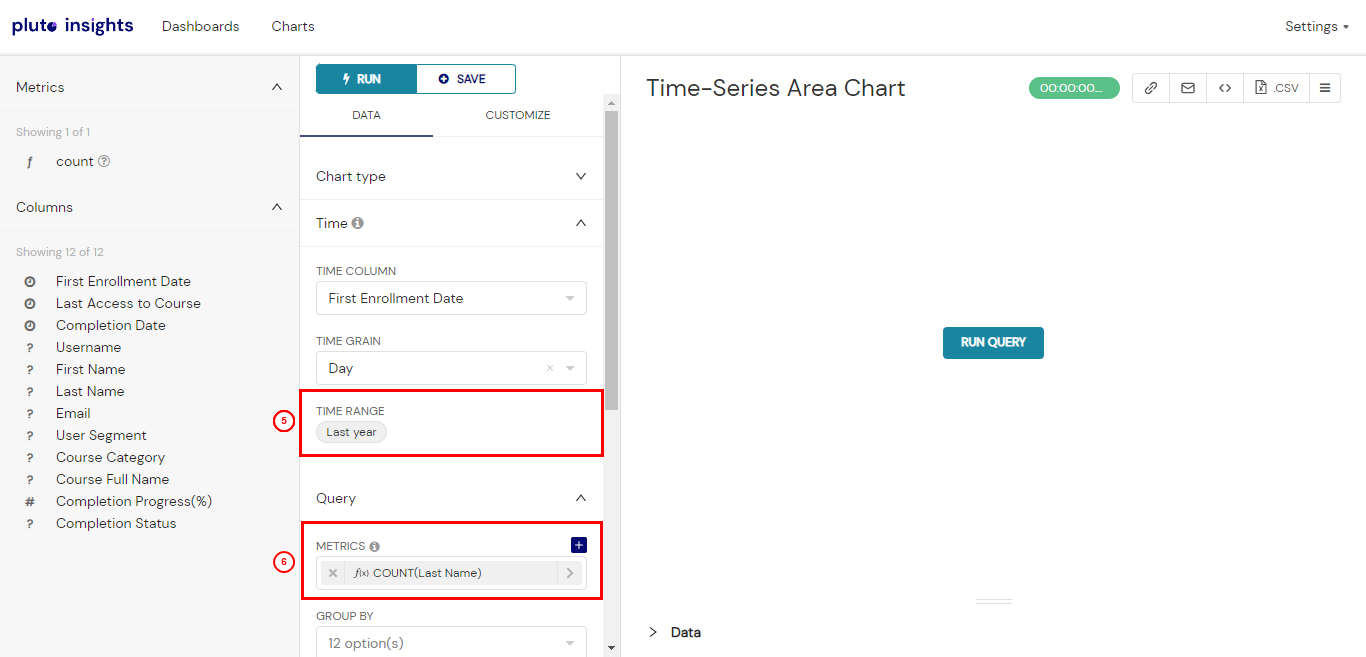 Step 7: Select Your Time Grain,

> Choose the level of detail for your time data in the "Time Grain" section.

> This will determine how your data points are grouped in time.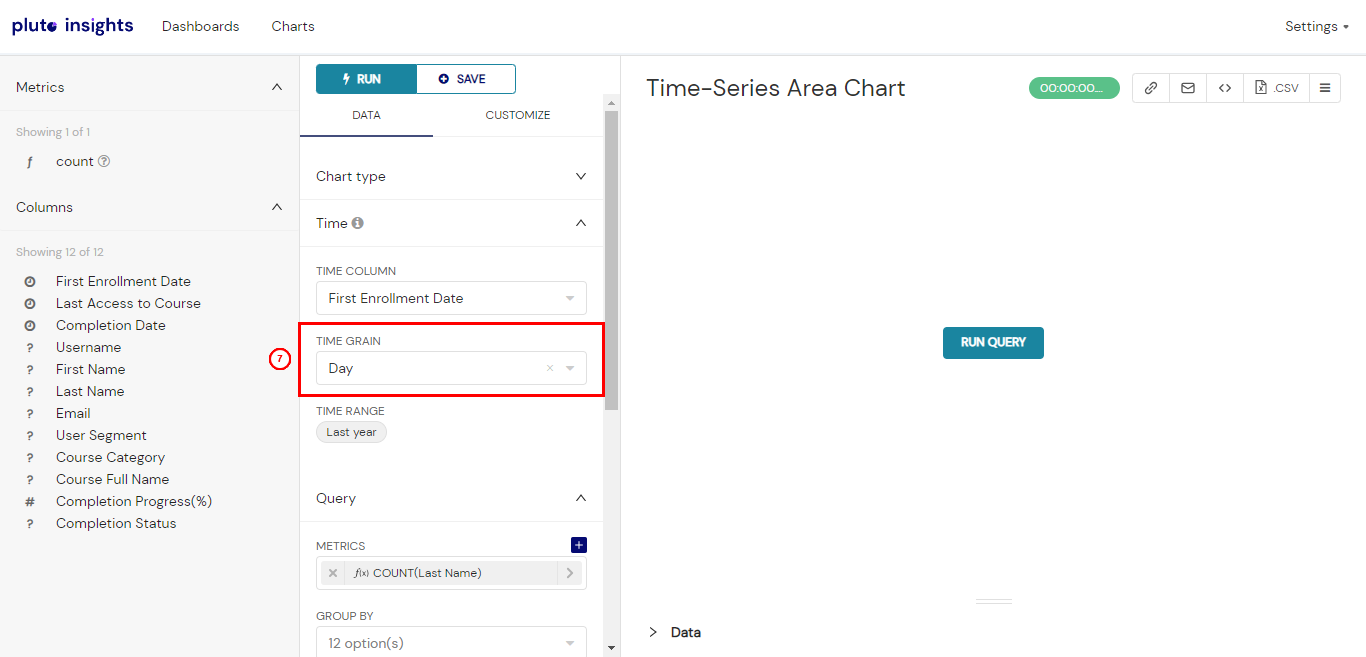 Step 8: Customize Your Chart,

> Explore the available customization options in Pluto Insights.

Step 9: Run Query,

> Click the "Run Query" button to generate your area chart based on your defined parameters.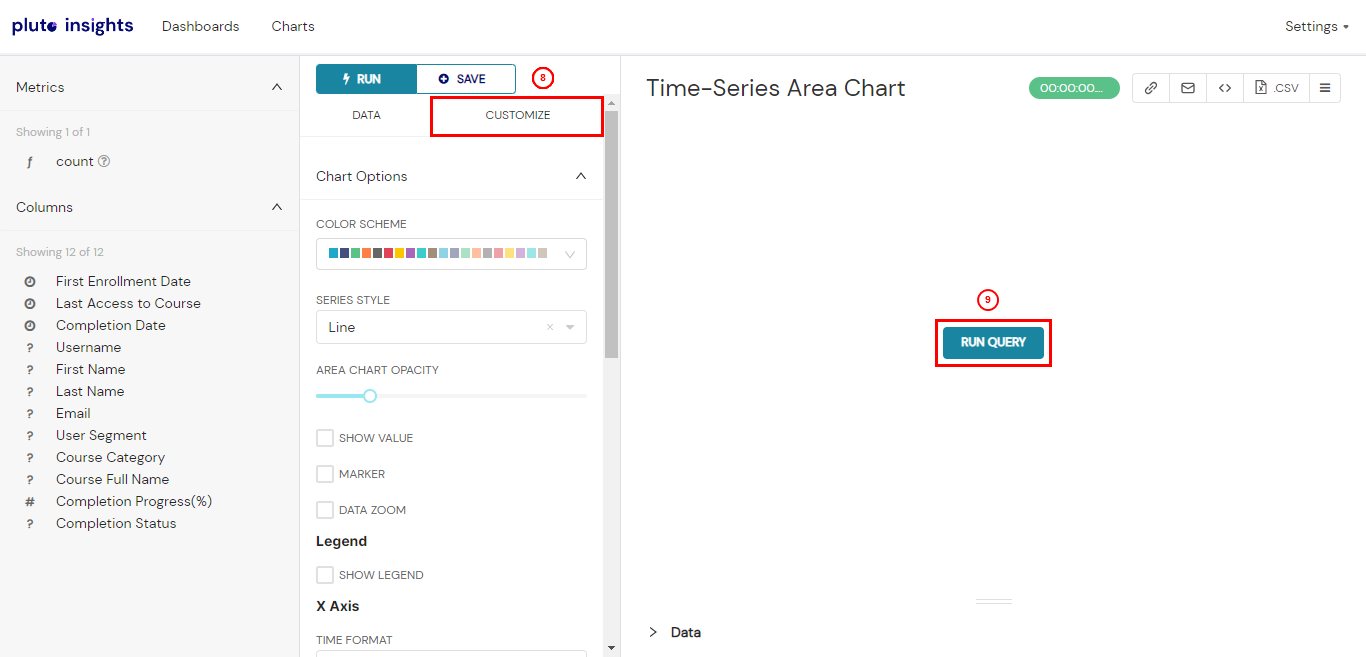 Step 10: Save Your Chart,

> Click the "Save" button,

> Provide a name and optionally a description for your chart,

> Click "Save" again.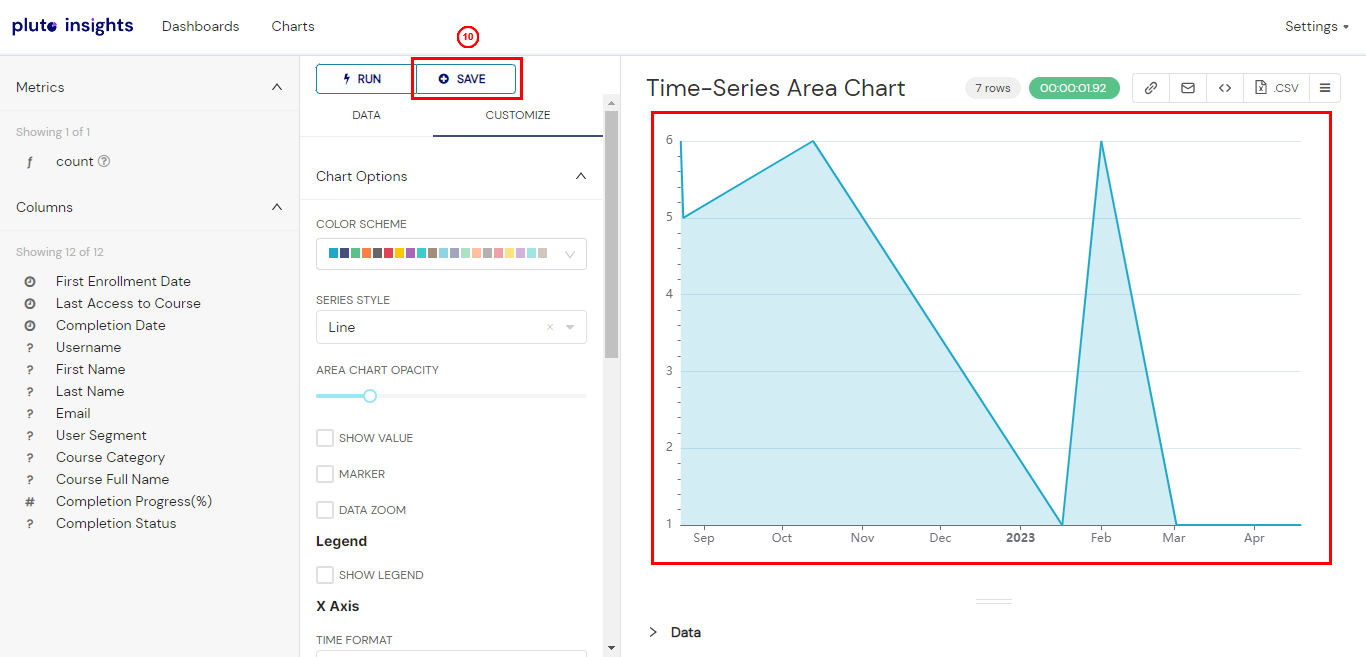 Your area chart is now available under the "Charts" section.