OVERVIEW

The Pluto LMS messaging system allows users to send messages to other users on the site.

USE CASE EXAMPLE:

Employee Mentorship and Support
Scenario:
A large corporation is using an LMS for internal staff training and development. They want to foster a culture of mentorship and support among their employees. Private messaging within the LMS is utilized to connect experienced staff (mentors) with newer employees (mentees) for guidance and knowledge sharing.

Step 1:
Within the relevant course, click on "Enrolled users" and click on the user you wish to add as a contact - this will direct you to their user profile.
Step 2: When you're on the user's profile, click on "Add contact."

SEND MESSAGES FROM MESSAGING PANEL
From the messaging panel, you can message or view your contacts, edit messaging settings, or see all conversations.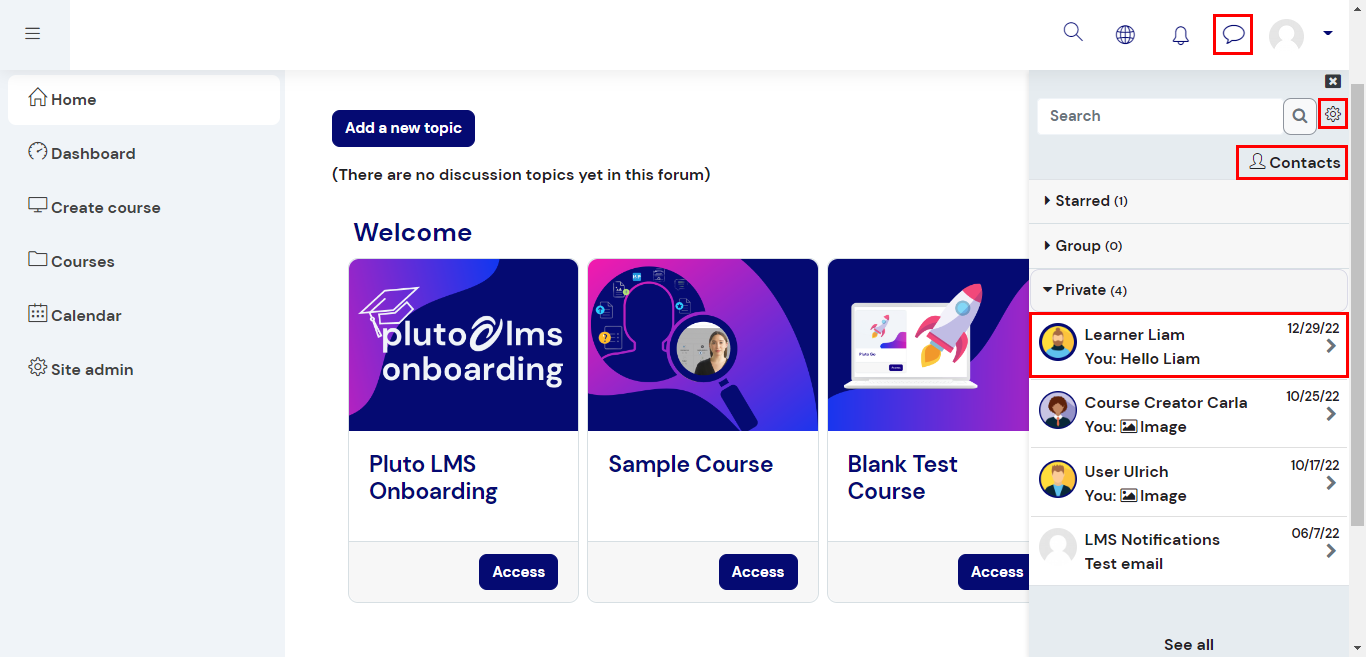 If you click on "See all", you can get a full screen messaging experience.