OVERVIEW

Pluto LMS allows you to organize users into separate segments that can then easily be managed and tracked across single or multiple LMS instances (sites).
USER SEGMENTATION ON A SINGLE INSTANCE
If your organization requires only one brand (or site theme) and domain, you can segment users on your single Pluto LMS instance by creating site wide user segments and course level groups.
USER SEGMENTS AND COURSE GROUPS
A user segment is a site wide collection of users that have been grouped together based on a shared user profile characteristic, e.g. Clients of different companies, users of different locations, users of different departments, etc.

The members of a user segment can easily be enrolled into the same course/s and added to the same course group.
Course groups ensure that the segmentation created at a site level by user segments is maintained in your courses.
When users have been added to the appropriate user segments and course groups (this can be done manually or via automations), site and course reports on your LMS can be filtered to contain only users from a specified segment so as to give administrators, managers and other stakeholders access to relevant and confidential data.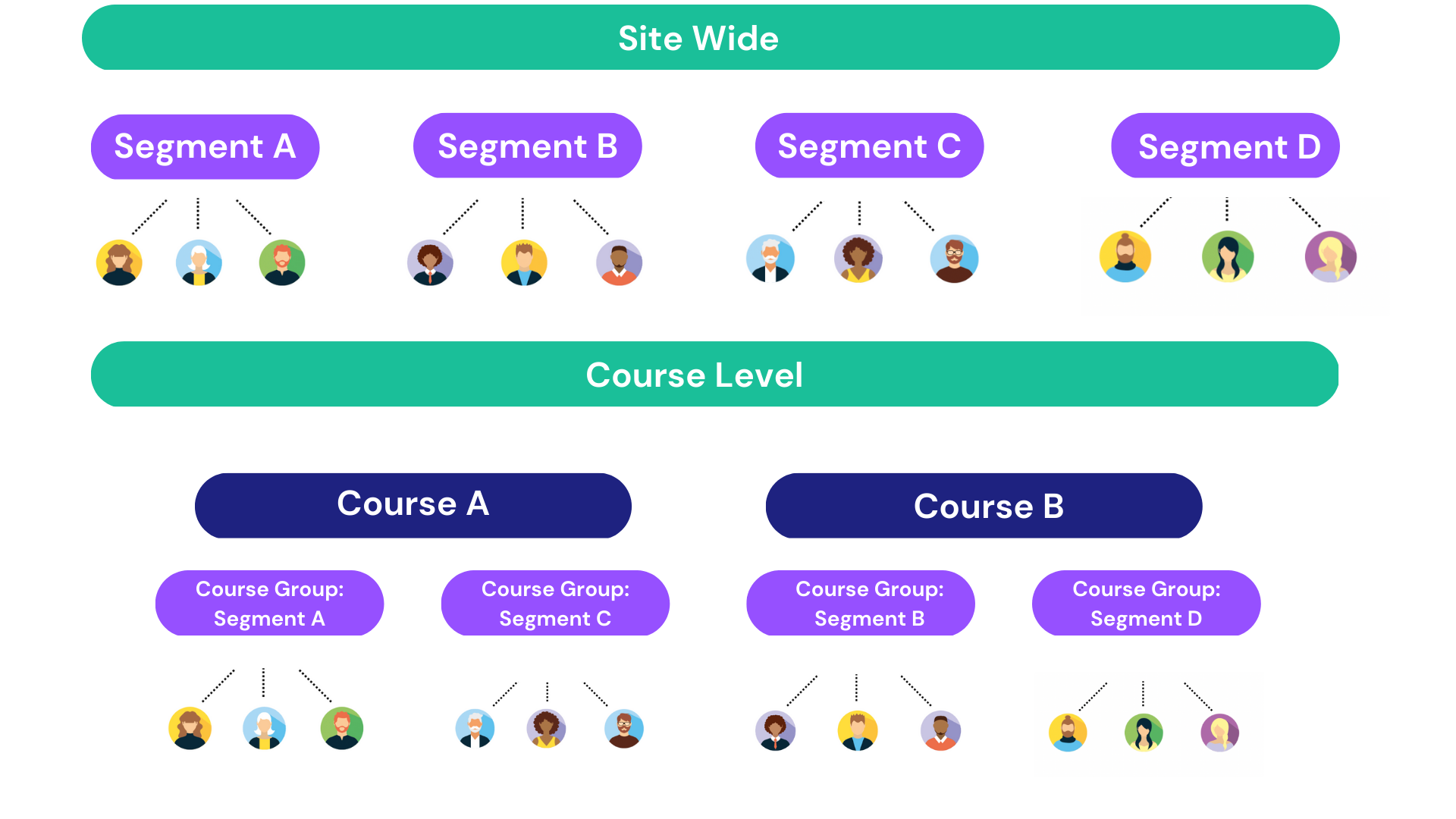 USER SEGMENTATION ACROSS MULTIPLE INSTANCES (MULTI-SITE FEATURE)

If your organization
requires more than one brand (site theme)
and domain, the addition of multi-sites (available on the Enterprise plan) allows you to set up one/more sub-instances - each with their own unique branding (logo, theme etc) and URL.
In this case, each instance functions independently of the others, allowing for unique user permissions, content and reports. Content from the primary site can optionally also be shared to sub-sites (using LTI) and a reporting dashboard can be created on the primary site to centralise data from all sub-sites.
Users on all multi-sites can still be segmented through user segments and course groups for management and reporting purposes.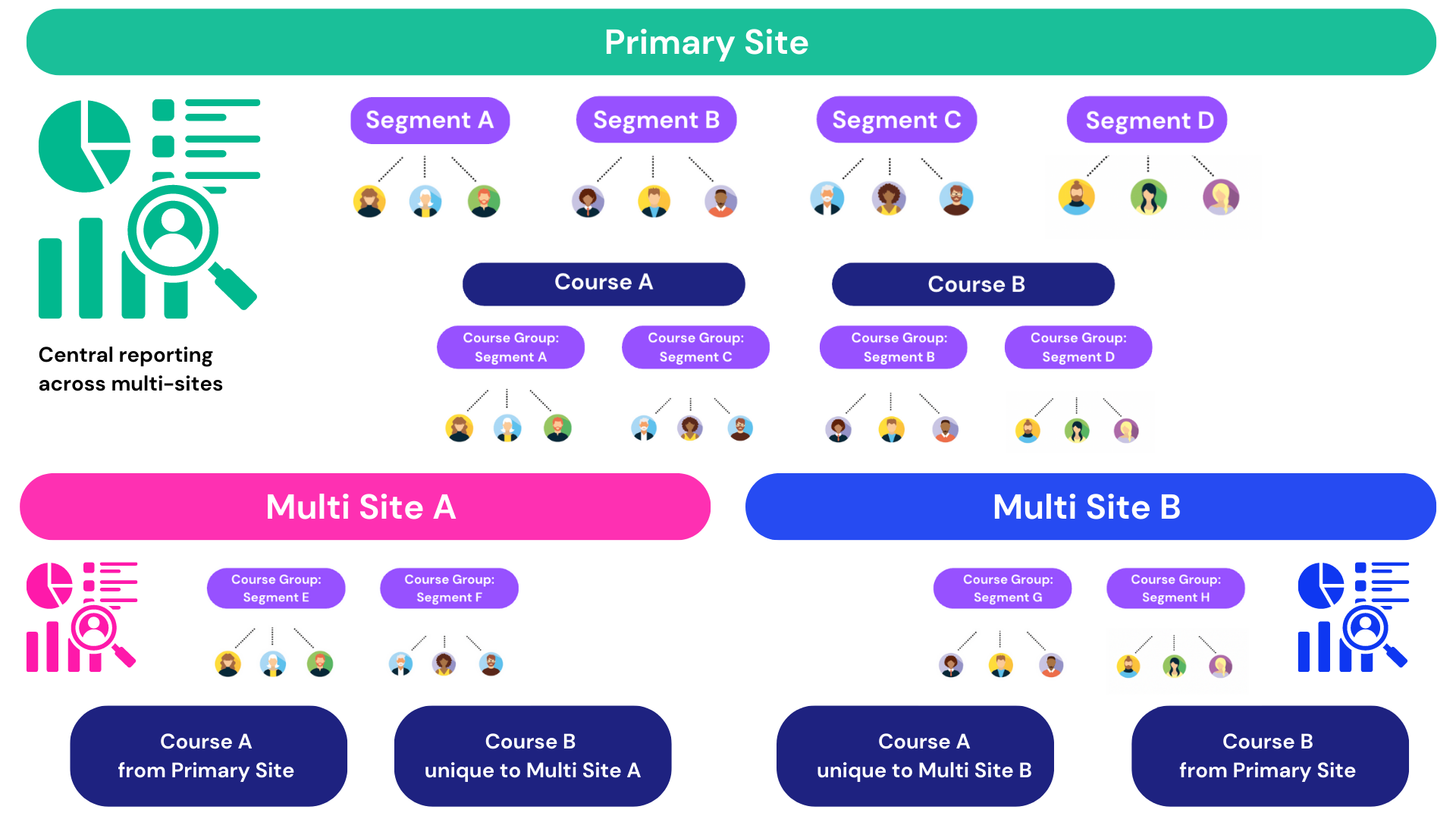 Below are just examples of uses cases for segment types, please email
support@plutolms.com
if you need assistance with your particular requirements.
| | | | |
| --- | --- | --- | --- |
| | Internal Training (Example A) | External Training (Example B) | Internal and External Training (Example C) |
| | Different Group Subsidiaries (Company A) | | Use Case (Internal + External) |
| User Segment | Location of Users (New York) | | Location and Client Companies |
| | Teams / Departments (Marketing Team) | | |

NOTE: The reselling of Pluto LMS is not permitted. Please contact
info@plutolms.com
if you would like to offer your Clients LMS capabilities. If we detect the abuse of user segments for commercial gain, we have the right to terminate the instance.
Not permitted: If you buy a multi-site subscription and resell the LMS functionality (as appose to just content) to your Client.
Permitted: Selling content to your Clients.

If you want to offer your Clients LMS capabilities, we do have options for you, so please reach out.